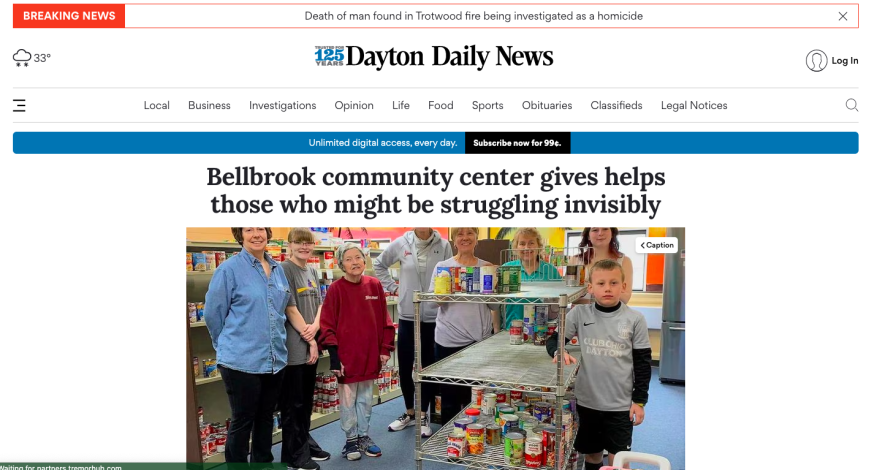 DAYTON DAILY NEWS
This article was originally published in the Dayton Daily News which can be found here. The Bellbrook Sugarcreek Community Support Center provides everything from food, hygiene products, diapers, household items, clothes and other social services. A "birthday wishes" program created by executive director Kelsey Hurlburt allows clients in need to sign up their child to receive a gift purchased by a community member and a cupcake from a local bakery.
The number receiving services from the center has increased from just a few families before the pandemic to more than 50 per week, most from the Bellbrook-Sugarcreek area. While much of the massive increase can be attributed to increased visibility of the center, part of it is due to lingering effects of COVID.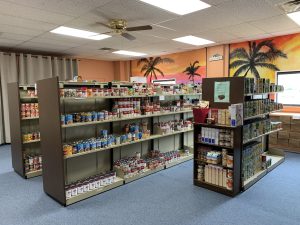 "A lot of people who were doing OK before they were furloughed, lost jobs permanently, have long COVID, have been kind of out of work for a long time, are not able to work at the same capacity," Hurlburt said.
Bellbrook had a median household income of $97,555 in 2021, according to U.S. Census data. However, that number doesn't tell the whole story, as some families face economic and health struggles, officials said.
"It's not the first thing that comes to mind when people think about Bellbrook and Sugarcreek Twp., but it's here. I think if you work in every single community, it's there," Hurlburt said.
The mission includes helping clients look for and get better jobs, including holding career fairs, and in some cases offering employment at the center. One of the center's signature offerings is a computer skills class where participants learn how to build resumes and cover letters and how to apply for jobs online.
The "overwhelming majority" of people who come to the community support center are employed, Hurlburt said, but many are at jobs that don't pay enough to make ends meet. Additionally, rising costs and Dayton's housing crunch mean reasonably priced housing is harder to find.
"The common wisdom that rent shouldn't cost more than about a third of your income, that's just not the reality (for some)," Hurlburt said. "When you're living in that crisis mode, and you can't meet those basic needs, nobody cares about applying for a better job, let alone making sure that your kid's social-emotional growth is being encouraged."
In the computer skills class, Sinclair professors teach everything from how to save a Microsoft Word document to searching for jobs online, all on a Chromebook. At the end of the seven-week course, participants get to keep the Chromebook to continue to build skills and apply for jobs.
In August, the Greene County Commission awarded $25,000 of the county's American Rescue Plan Act funds, a portion of which covers the computer skills class for the next three years.
"We want people to come and know that we're here, not just for a certain population even though the overwhelming majority of the work that we do is to support or more vulnerable community members," Hurlburt said.
Partner organizations and individual volunteers have been instrumental in the center's success, Hurlburt said, whether it's bringing fresh meat and vegetables for clients or working in the center's community garden.
Looking forward, the center has several fundraising events set up for next year, including their first fundraising gala in January.